Counseling and School-Based Therapy
Counseling and school-based services are offered for students at each school building in the district. The following is a list of the counselors employed by the district as well as the school-based therapists that provide more intensive supports when needed.
| | | | |
| --- | --- | --- | --- |
| School | Name | Email | Phone |
| Oviatt | Sonya Chittenden | schittenden@norwalk.k12.ia.us | 981-1005 |
| Lakewood | Jan Jensen | jjensen@norwalk.k12.ia.us | 981-1850 |
| Middle / Eastview | Rachel Chapman | rchapman@norwalk.k12.ia.us | 981-0435 |
| Middle | Chad Wiedmann | cwiedmann@norwalk.k12.ia.us | 981-9655 |
| Middle / Eastview | Sarah Adams | sadams@norwalk.k12.ia.us | 981-0435 |
| High School | Marla Frantum | mfrantum@norwalk.k12.ia.us | 981-4201 |
| High School | Melissa Smith | msmith@norwalk.k12.ia.us | 981-4201 |
---

School-Based Therapists
Our district contracted school-based therapists provide individual support to students and families. Payments for these services are arranged through private insurance or Medicaid. Questions about services and supports can be made directly to the therapists.
Oviatt and Lakewood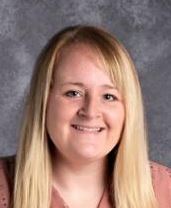 Hilary Johnson is a therapist through Orchard Place and serves both elementary schools. She is a Licensed Mental Health Therapist trained in Trauma-Focused Cognitive Behavioral Therapy  and EMDR therapy. She has worked with children and adolescents in residential treatment settings as well as in their homes.  She has also worked with children and families involved with the juvenile court systems and Iowa Department of Human Services. She is available at Oviatt on Tuesday and Thursday and at Lakewood Monday, Wednesday (AM), and Friday. She can be reached at hjohnson@norwalk.k12.ia.us or by calling Oviatt or Lakewood directly.
Secondary campus (MS/Eastview/HS)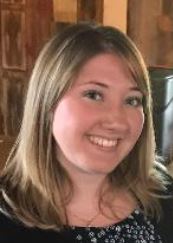 Jessica Volk is a Licensed Mental Health Counselor and is trained in EMDR Therapy and Trauma-Focused CBT.  Jessica has years of experience working with young children adolescents, and adults in settings including residential mental health treatment centers, addiction therapy centers, and outpatient/school-based therapy centers. Jessica has clinical expertise in family therapy and has facilitated a variety of therapeutic groups including STEPPS/STAIRWAYS. Jessica's practice focuses on the treatment of trauma and she has experience in working with a variety of age groups on complex trauma, attachment, dissociative disorders, as well as depression, anxiety, and other mental health disorders.  For questions/referral information, please contact jvolk@norwalk.k12.ia.us or 515-778-6081.