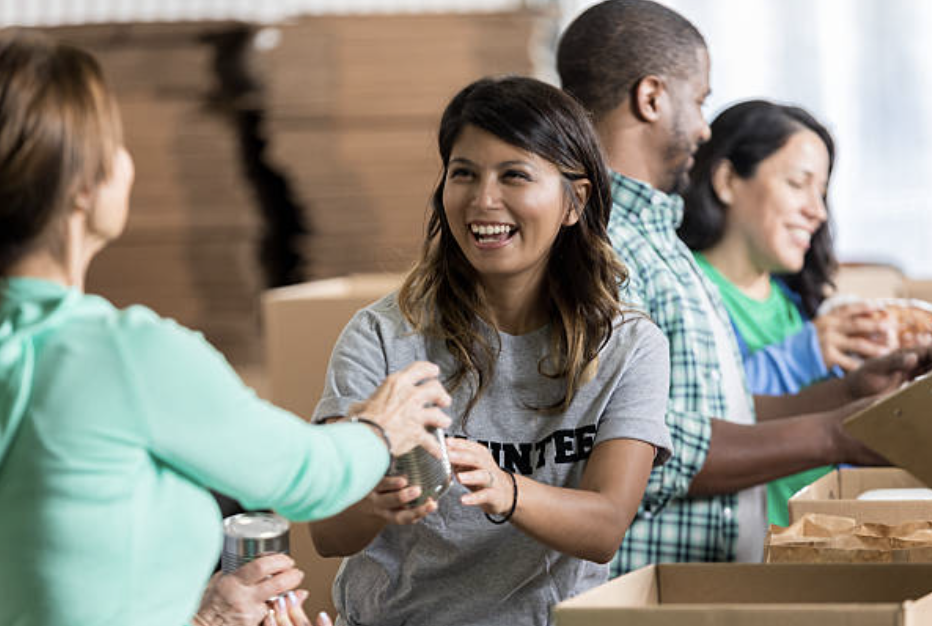 Check back soon for future community resources!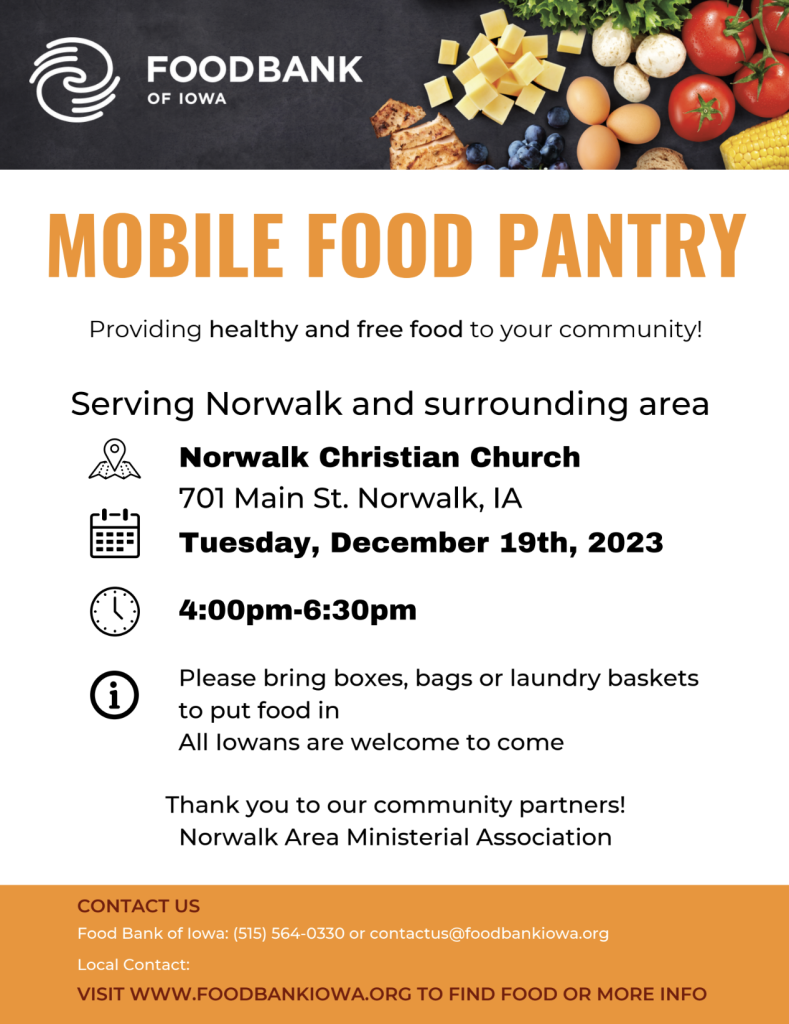 MOBILE FOOD PANTRY INFORMATION Dec. 19, 2023



Mobile Food Pantry

Norwalk Christian Church
701 Main St. Norwalk, IA
Tuesday, October 19th, 2023

4:00pm-6:30pm

Please bring boxes, bags or laundry baskets to put food in
All Iowans are welcome to come.

Providing healthy and free food to your community!

CONTACT US
Food Bank of Iowa: (515) 564-0330 or contactus@foodbankiowa.org

VISIT WWW.FOODBANKIOWA.ORG TO FIND FOOD OR MORE INFO
---
WARRIOR GIVING PROJECT – HAPPENING NOW!



Dear Norwalk Families,

The holidays are fast approaching, a time we look forward to celebrating with family and friends. This year has been challenging and in many ways has helped us to appreciate what we do have. For many of us it is a time to show caring for others through the spirit of giving. For many years, Norwalk students, families, churches and businesses have had the opportunity to help those that may be experiencing difficult times through our annual holiday service project, The Warrior Giving Project. We are pleased to again partner with the Norwalk Community School District in coordinating this project.

The goal of The Warrior Giving Project is to help Norwalk families meet basic needs. It is also our hope that we can help to relieve a bit of the worry and stress that families experience during difficult financial times by helping to provide necessity and gift items for each child.

If your family would like to participate in this optional service project by donating or volunteering, please contact Crystal Ellis, the Norwalk Area Ministerial Association(NAMA) coordinator listed below. Donations will be collected on Sunday, December 10th to be distributed to families prior to winter break.

TO DONATE: –Watch for notifications from classroom teachers about any special projects.

                   – If you would like to provide gifts for a child or family, contact Crystal Ellis (515) 474-1427

NAMA has an online wish list available if anyone would like to purchase a gift for a Norwalk family this year.  There is a variety of gifts and price points that are still not filled. Have fun looking!  https://signup.com/go/zSVVLNv

                   – Monetary donations are also welcome; we now have a VENMO account for your convenience, donate to: @Norwalk-Ministerial (Note: donation WGP)   Or,  checks can be made out to the Norwalk Area Ministerial Association with "The Warrior Giving Project" noted in the memo line. The monetary donations can be dropped off or mailed to:

                                       Norwalk Christian Church

                                       c/o The Warrior Giving Project
                                       701 Main St.

                                       Norwalk, IA 50211

NAMA is a non profit organization and can provide a donation letter upon request.

TO VOLUNTEER: Sign up to volunteer online: https://signup.com/go/eLfbJoC

We do appreciate your willingness to help and look forward to working together to serve our community. Thank you very much for considering participation in our holiday service project.

Happy Holidays!

Crystal Ellis
Norwalk Area Ministerial Association

Warrior Giving Project Coordinator

NorwalkAreaMinisterialAssoc@gmail.com
(515) 474-1427
---
THE NORWALK SHOP Community Support Projects



The Norwalk Shop is also offering a Santa-themed shirt to benefit families of the Norwalk School district. Check out details below.

Don't Stop BelieviN! 

Santa T-Shirts are available in store for $12.

$5.00 from every shirt sold will go toward overdue school/enrollment fees in the Norwalk School District.

Thank you for helping The Norwalk Shop and the Norwalk Area Ministerial Association bring joy to our community!