Healthy Choices For Our Students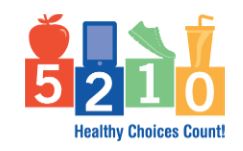 Norwalk Schools have teamed up with 5-2-1-0 Healthy Choices Count!
Healthy Choices Count is helping create healthier environments in schools, child care and out-of-school programs, health care practices, workplaces, and communities — the places where children and their families live, learn, work, and play. It is centered around the common message of 5-2-1-0: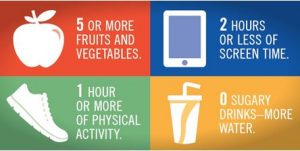 As a part of 5-2-1-0 Healthy Choices Count, the Wellness Team will be working to improve Norwalk School's nutrition and physical activity environment and adding the 5-2-1-0 behaviors into daily activities. As part of our work, you may hear your child talking about 5-2-1-0. Don't hesitate to get involved or ask what we are working on.
Major goals include:
Increasing physical activity throughout the day through exploring alternative student seating/standing in classrooms.
Working with students and Food & Nutrition to educate students and families about school food by creating informational videos.
For more information about 5-2-1-0 Healthy Choices Count, visit www.iowahealthieststate.com/5210, or contact the Central Iowa 5210 Coordinator at 5210@everystep.org or 515-201-3823.