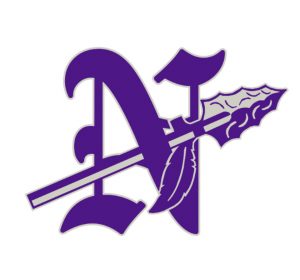 Norwalk Community School District Branding Survey
For Immediate Release: The Norwalk Community School District is continuing to see record-breaking growth alongside the development and expansion of the City of Norwalk. In this time of rapid growth and with the recent passing of a $24 million (M) bond to build a new Norwalk Physical Education and Competition Center (NPECC) voted on by Norwalk residents, the District is excited to see positive change that will benefit our students and families for generations to come.
The physical growth that the Norwalk community is experiencing is benefiting our District in tremendous ways. Larger enrollment numbers bring in more individualized talent and abilities and help create special opportunities that meet the needs of our students. With the success of our schools and the growing importance of an effective social media presence, imagery and information can easily be shared and accessible not only on a community level, but on a state and national level as well. In this era of social media dominance, a protected brand presence is an essential identity component of a school district's profile to help support and promote its activities and athletics programs in a highly successful way. Like other Iowa school districts, specifically districts that surround the DSM Metro Area who have also experienced large amounts of growth and state recognition for their achievements, the NCSD is utilizing this growth opportunity to take some of the same precautionary steps/measures to define its own uniquely established brand for the future of Norwalk Schools.
The NCSD's current athletics and activities logo resembles symbols used in the vintage Florida State University Seminoles logo. After seeking legal guidance, the Norwalk Community School District has determined that using our current image of the spear may be a copyright infringement that violates the legal standings of a registered trademark that belongs to Florida State University. In efforts to avoid any legal issues, the NCSD has since formed an official District Branding Committee composed of staff, students, Board Members and Norwalk residents/parents to support the work of creating a new brand. The mission of this committee is to determine the plan of action for NCSD's logo rebrand or alterations including trademark and licensing of current or future logos and the possible development of an NCSD mascot. To obtain the community's weigh-in, the Committee has developed a branding survey to help fuel future development of this work.
NCSD REBRANDING SURVEY    (Open Friday, May 15th – Friday, May 29th)
Thank you for taking the time to complete this branding survey. Your feedback is very critical to the overall goal of developing a newly revised brand that identifies with our students, staff, alumni, and District as a whole. The goal of the NCSD Branding survey is to capture the targeted audience's thoughts on modifications that will be made to our current brand as well as the possibility to develop a new Warrior school mascot.
This work is being funded by the Norwalk Student Education Foundation.
---