​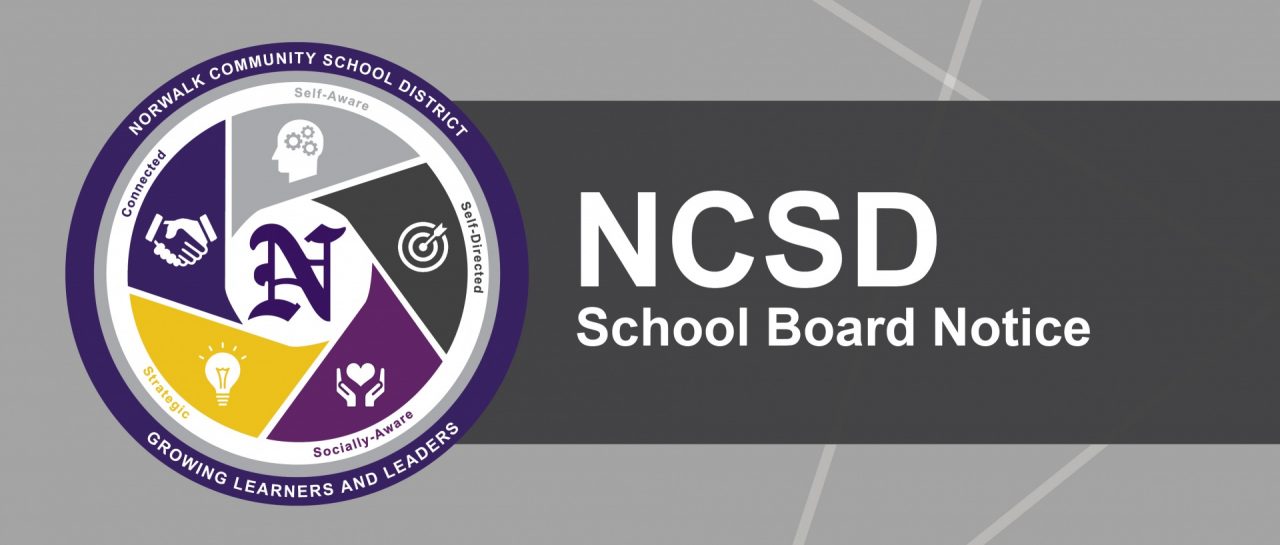 The NCSD Board of Directors will conduct a Special Board Meeting on Thursday, July 23 at 6 pm. The meeting will be held in the Norwalk Performing Arts Center (NPAC-auditorium).  The meeting agenda can be found here: https://drive.google.com/file/d/1KO8PDjXrjcikLoT7ZNsBO0_dyGGJK19h/view
​The meeting will be live streamed at this link: https://www.youtube.com/watch?v=Lfv7IM-MTqQ
The public is welcome to attend the meeting in person as well – please note that attendees must wear a face covering, maintain 6 feet of social distancing from other attendees who do not live in the same household. Please do not attend if you are symptomatic for COVID-19:
IDPH Symptom Screening Guidance
According to CDC, COVID-19 symptoms may appear 2-14 days after exposure to the virus. People with these symptoms or combinations of symptoms may have COVID-19:
Cough
Shortness of breath or difficulty breathing
Or at least two of these symptoms:
Fever
Chills
Repeated shaking with chills
Muscle pain
Headache
Sore throat
New loss of taste or smell
Thank you all for your patience, grace, and understanding as our district navigates through these extraordinary times.
Yours in service,
D.T. Magee, Superintendent
---