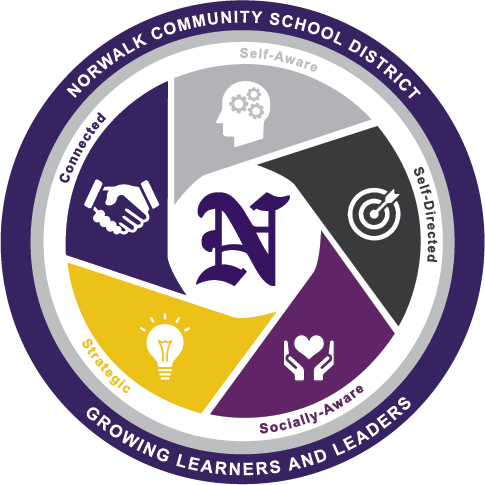 NCSD Press Release 4/21/23- Norwalk School Board Names 3 Finalists for Next District Superintendent
For Immediate Release:
NORWALK, IA — The Norwalk Community School District School Board has announced three finalists in its search for the district's next superintendent. The finalists are Dr. Devin Embray, Shawn Holloway, and Brent Jorth.
Dr. Embray currently serves as superintendent of the Glenwood CSD, where he is responsible for leading a 3A District of 2,000 students, 155 certified staff, and a yearly operating budget of $28 million. He holds a doctorate in educational leadership from the University of the Cumberlands and has been a member of the School Administrators of Iowa since 1996. Previously, Dr. Embray served as superintendent of the Independence Community Schools.
Currently, Holloway is shared superintendent of the Panorama and Orient-Macksburg CSDs. In this position, he has been responsible for planning and facilitating district leadership team meetings to determine professional development sessions and analyzing student learning data. Holloway holds an education specialist degree from Wayne State College and is a current member of the Panora Economic Development Group. He previously served as superintendent and elementary principal of the Gladbrook-Reinbeck CSD.
As superintendent of the Central Lyon CSD, Jorth has worked with a school business official to manage a $19.4 million annual budget while maximizing categorical funds (including CARES, ESSER, and ARP) to grow the district's unspent budget. Jorth holds an advanced studies certificate in superintendency from the University of Northern Iowa and is a member of the Iowa School Boards Association. Prior to his current role, Jorth served as principal of Webster City High School.
As a next step, the board and stakeholder interview teams will conduct final interviews with each of the three finalists on Wednesday, April 26. The board then plans to discuss the candidates and reach a final decision soon after the formal interviews.
The next superintendent will begin leading the Norwalk Community School District effective July 1, 2023.
---