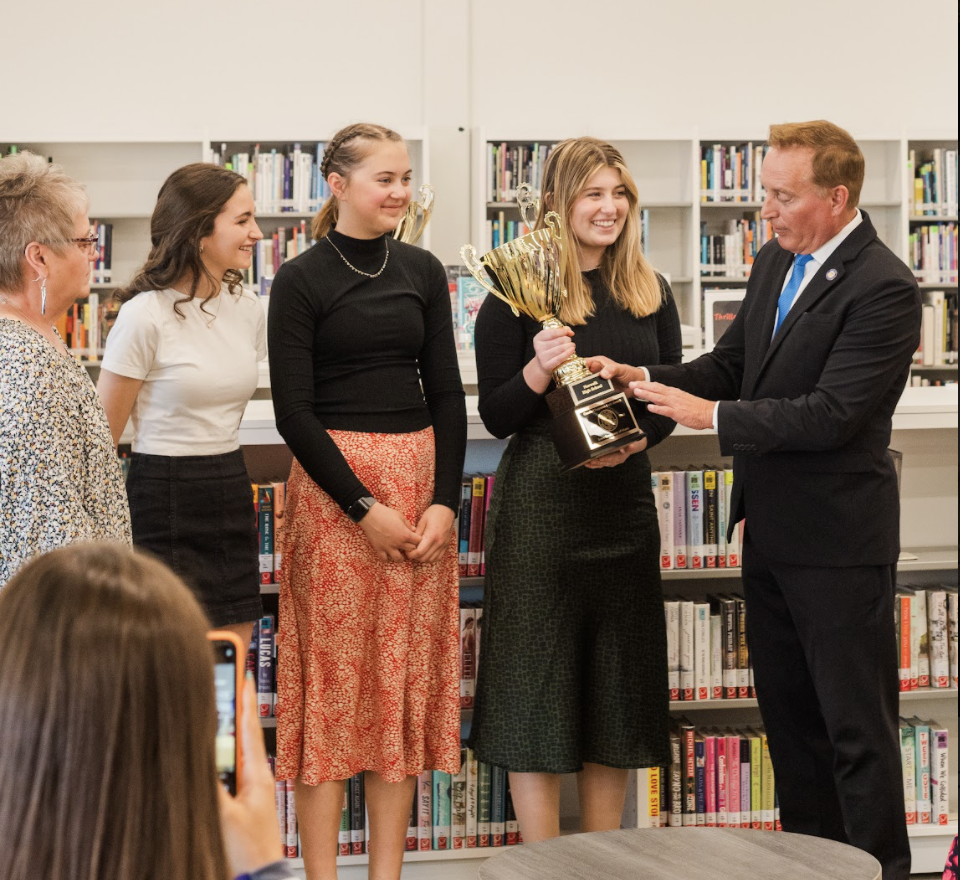 OFFICE OF THE IOWA SECRETARY OF STATE
FOR IMMEDIATE RELEASE
CONTACT: Kevin Hall
Communications Director
(515) 725-2942
Iowa Secretary of State Paul Pate presents Carrie Chapman Catt Award to
Norwalk High School
DES MOINES – Iowa Secretary of State Paul Pate presented the 2022 Carrie Chapman Catt Award to the Norwalk High School Warriors on Thursday, April 14th for registering over 90% of their eligible students to vote. The ceremony took place at Norwalk High School. Warren County Auditor Traci VanderLinden was also in attendance.
This is Norwalk High School's third time receiving the Carrie Chapman Catt Award, which is awarded to any school that registers at least 90% of eligible students to vote.
"I'm impressed with the students, faculty and staff who stepped up to make sure that students would be voter ready for the upcoming elections," Pate said. "This award recognizes the exceptional group of young adults who are dedicated to civics and their community."
Currently there are more than 3,500 17-year-olds registered to vote in Iowa. Secretary Pate encourages every high school in the state to help students register.
A photo of Secretary Pate with Norwalk High School Student Council Members and Auditor VanderLinden can be found here.
Photo Credits: Carrie Krupke, NHS Photography Teacher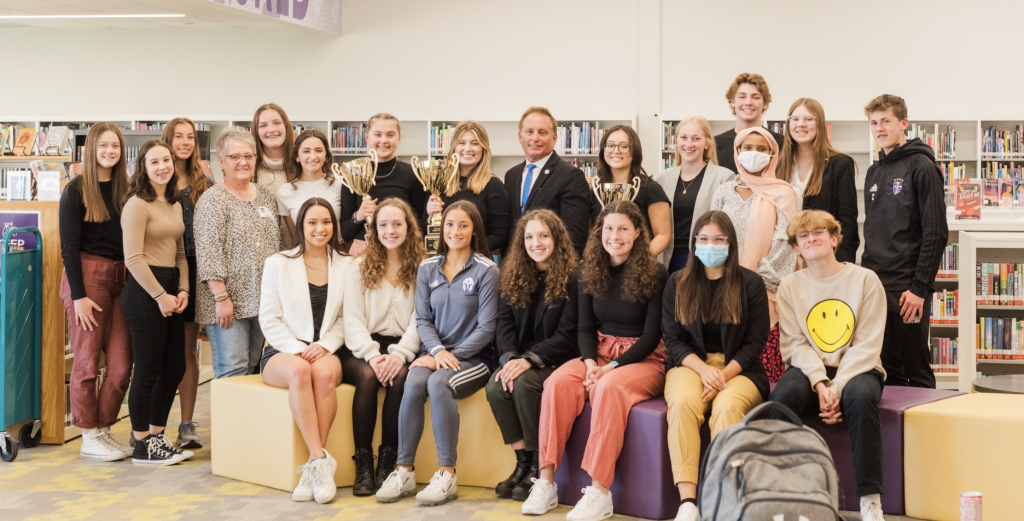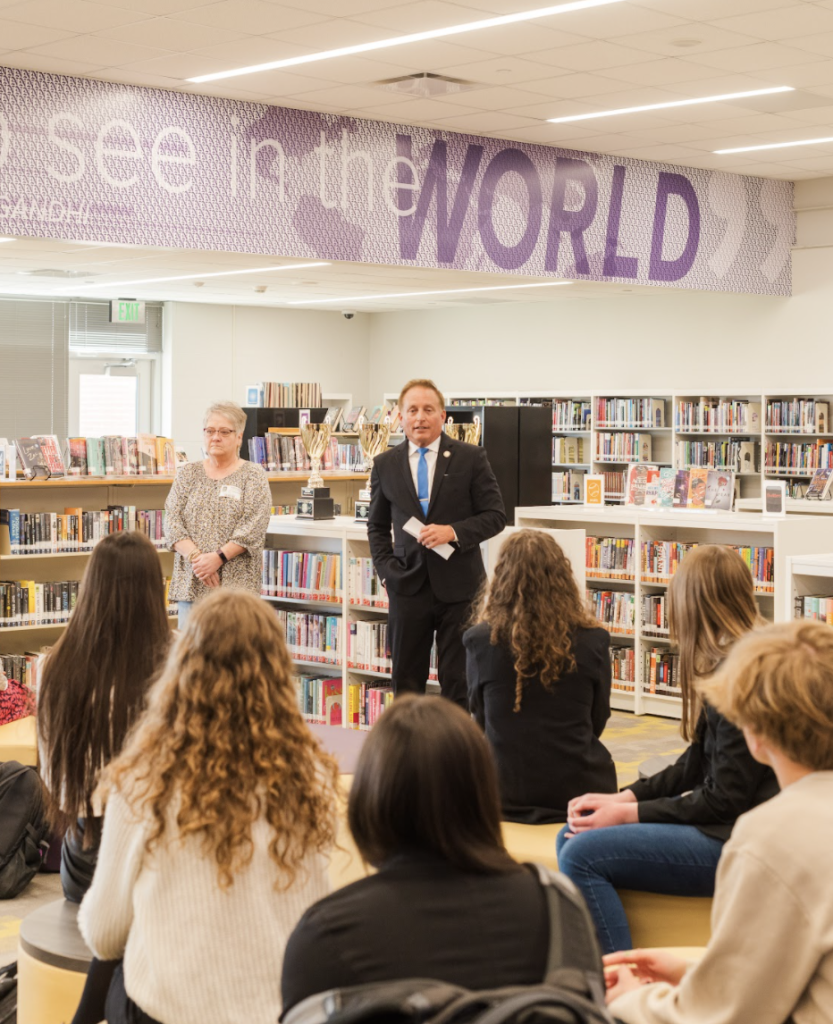 ---