Thank you to the Norwalk Chamber of Commerce for creating a fun and memorable way to honor our Norwalk 2020 graduating seniors with a senior sign parade! Parade to be held in May at the Norwalk High School parking lot. Start date of the parade will be announced soon. Graduating 2020 seniors will have a sign posted with their photo in the grassy areas around the parking lot. The community is encouraged to drive around and view the parade of signs.
This project will be funded by parents, Norwalk Community Schools and the community. The cost is $25 per student. If you wish to donate to the project, please use the online form at:
Thanks to all the generous donors and Bowen Design and Print for printing the project!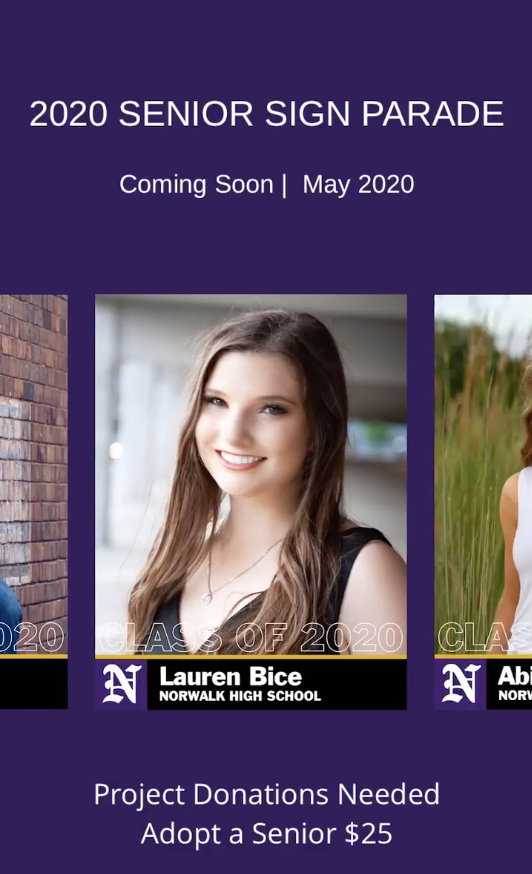 ---