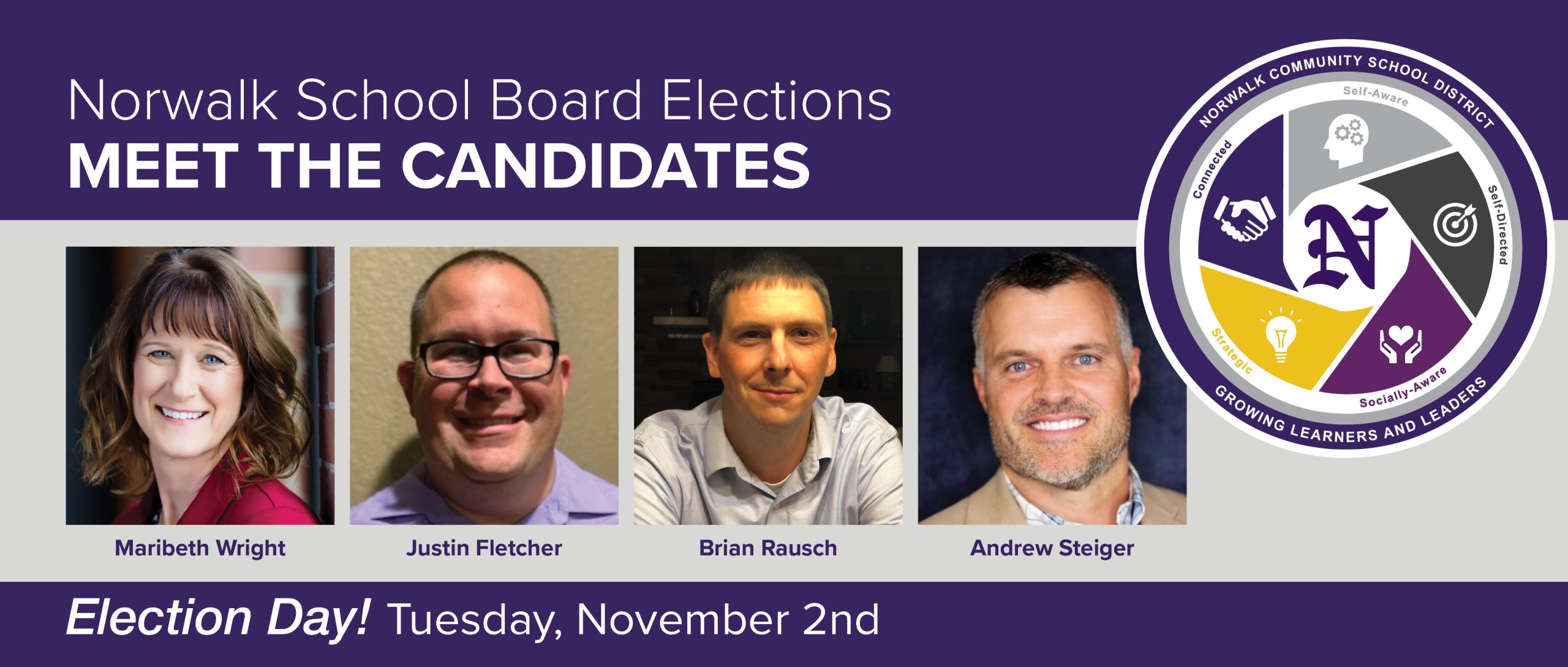 Norwalk School Board Election
By: Kate Baldwin, Executive Director of Admin Services
October 1, 2021
The Norwalk School Board election is Tuesday, November 2nd. During the 2019 legislative session, Iowa adopted new legislation that moved the traditional school election from September to align with the city official elections held on the first Tuesday of November. Individual polling locations are determined by voter precinct assignment. Find your polling location here: https://sos.iowa.gov/elections/voterreg/pollingplace/search.aspx
If you are unable to determine your polling location, please call the Warren County auditor (515-961-1020).
The Norwalk Community School District board of directors consists of five members. All directorships are "at-large", meaning candidates may reside at any location within the school district. This year the District has 3 seats open. Two of the vacant positions are 4-year regular terms. The remaining vacancy is a 2-year term to fill a position that is currently served by appointment.
The following candidates will be listed on the ballot:
2-Year Term to Fill a Vacancy:
Maribeth Wright (Incumbent first elected in 2013)
4-Year Term (Two Vacancies):
Justin Fletcher (Incumbent first elected in 2013)
Brian Rausch (Incumbent appointed in March of 2020)
Andrew Steiger (New Candidate)
Each of the candidates submitted a profile listing their personal, professional and candidate perspective information. You can find the profiles below. 
The District will be hosting a meet-the-candidate forum on Thursday, October 28th, 7 pm at Orchard Hills Elementary (1130 W. North Ave). The candidates will share information about their views and will be responding to questions. The District welcomes parent and public involvement. Thank you for your interest and participation.
---
Candidate Profiles