By:  Kate Baldwin, Executive Director of Administrative Services
The Norwalk School Board will be holding a special election on Tuesday, March 3rd, requesting the voters to approve issuance of a $24 million (M) general obligation bond to construct the NPECC which includes a new gymnasium with a walking track, training/weight room, wrestling room, locker rooms, concessions; and renovations to existing athletic program areas to become classrooms; and paving of the remaining gravel drive south of the middle school.  This project has been identified on Norwalk School's Long-Term Master Facilities Plan since 2004.  Why has the District waited 15+ years to build this complex?  With limited availability of capital project funding, Norwalk has struggled for decades to secure adequate funds for the construction of new classrooms, renovating existing classrooms with associated heating, cooling, plumbing, electrical and technology improvements.  As the community grew, so did enrollment, requiring more classrooms, kitchen/cafeteria space, band and music space and parking lot/driveway expansions.
Prioritizing Facility Projects:  The District has utilized parent and community surveys for 20 years to help prioritize new construction and facility improvements projects.  This survey data has funneled through the School Improvement Advisory Committee which has 80+ school staff and community members.  In 2004, the District conducted a parent survey.  The construction of an auditorium ranked first, followed by renovations at the high school, and library improvements.    Construction of a new gym ranked 4th among facility projects.  In 2007, the District repeated another parent survey.  Results showed that construction of an auditorium continued to rank highest.  Construction of a new gym and stadium were very closely ranked.  After the passage of Sales Tax Funding for schools in 2008, the District had surge of funding to address more than just classroom construction.  Sales Tax renewal provides the District with approximately $15 M of new capital project funding.  The District surveyed parents again requesting parents to prioritize how to apply the $15 M among five projects with estimated costs of $22.5 M.  The auditorium clearly ranked first, followed by paved parking lots, installation of a turf football field and stadium building/concessions renovations.  Construction of a new gym ranked fifth.    The District moved forward with building the auditorium, new stadium with a turfed field and paving the HS and MS parking lots.
You can see construction of a new gymnasium is not a new project and has been identified as a facility need for over a generation of students.  What has changed that empowers the District with funding to construct a new gym now?  In 2017, the City of West Des Moines and Microsoft Data agreed to construct a third data storage center.  They selected a construction site just west of I-35 that lies within the Norwalk Community School District boundaries.   This facility will provide approximately $270 M of new taxable property valuation, incrementally over the next 10 years.  This has provided the District with $24 M of bonding capacity.   In addition to the new Microsoft Data Center facility, the Iowa legislature renewed Sales Tax for schools in the spring of 2019 for another 20 years (extending the current sales tax funding beyond 2029 to 2049).  The District will be able to utilize Sales Tax funding for the construction of new classrooms as enrollment continues to grow.
With the advent of the Microsoft Data Center and the extension of Sales Tax funding the District has secured future funding to meet projected costs to construct a 4th elementary and additional classrooms at the MS & HS in 10 years.  With these facility responsibilities covered, the Board was confident this is a time to focus available resources on the construction of the NPECC.
What components will be constructed with the new NPECC (gymnasium addition) costing $24 M?
A new gymnasium with sufficient square footage to provide three court areas for multiple PE classes and athletic practices
A new wrestling room that will provide space for three practice and competition event mats
Locker rooms to accommodate PE and athletic uniform changing and other personal needs
A full walking track at balcony level around the gymnasium parameter
A new training room fully equipped for student wellness, PE instruction as well as student athlete strength and agility training
A new concessions stand to accommodate the new competition gym
Renovations of existing weight room into three regular classrooms for growing enrollment
Construction of a new multipurpose room large enough to provide additional cafeteria space with a future intent to be renovated into addition classrooms as needed
Installing a fire protection sprinkler system to the old gym and existing classrooms wings near the old gym
Reconfiguring hallways near the old gym to comply with fire safety egress requirements
New activities office, coaches meeting rooms, storage and public restrooms
Paving of remaining gravel drive south of the Middle School
    When is the special bond election?
March 3, 2020 at St John the Apostle Catholic Church, 7:00 am to 8:00 pm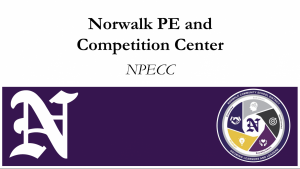 Oops! We could not locate your form.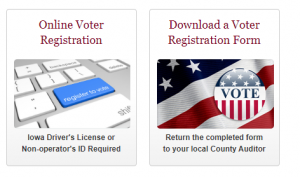 ---