Substitute teachers are a very important piece of our school program. A substitute teacher's skill in maintaining a high standard of teacher effectiveness and ensuring a continuous program of quality instruction for all students is highly valued in the Norwalk Community School District.
If you are interested in becoming a substitute teacher at Norwalk CSD, the first step is to submit an online application via our Employment Page. Once an application has been submitted, you will be contacted regarding next steps.
Norwalk CSD utilizes Frontline's Absence Management program to notify substitute teachers of openings in the district. For information regarding Absence Management, please contact Tiffany Yacovazzi, tiffany.yacovazzi@norwalkschools.org. To login to your Frontline Account, click below.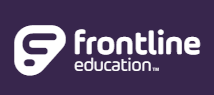 The Substitute Teacher Handbook contains all of the necessary information for substitute teachers of the Norwalk Community School District.
Contact us
Tiffany Yacovazzi

Human Resource Generalist