This was Norwalk High School's 2nd year for Dance Marathon.  We are a mini Dance Marathon under the University of Iowa's Dance Marathon.  This is a student run organization in which Lisa Popken and Michelle Wiedmann are the sponsors.  The students raise money throughout the school year and then in March we have a large event to reveal how much money was raised.  The money is then given to the U of I Children's Hospital for Pediatric Cancer Research, Equipment, and to help support the families of children fighting cancer.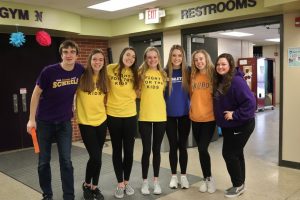 Annie Balk was this years Dance Marathon President.  She had amazing support from her Executive Committee: Rachel Gavin, Gracie Geist, Lily Quade, Emily Kehoe, Tessa Palmer, Abbie Davitt, Emma Chase, Nick Serck, Noah McDonald, Caia Niemeyer, and Nicole Good.  They started their fundraising in July with a goal of $10,000.  When we were a month out from the Dance Marathon event, we were around $8,000 and were concerned we were not going to meet our goal.  The fundraising committee really stepped up and put in a ton of time and energy to make sure we did not fall short of our goal.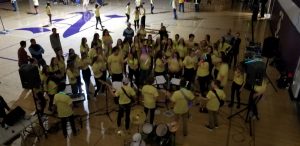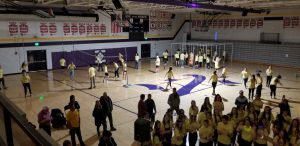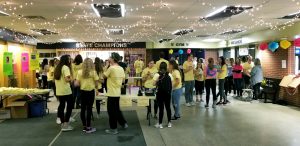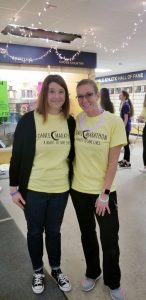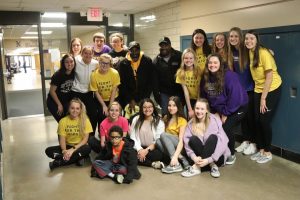 The Dance Marathon event was full of energetic HS students playing Ga Ga Ball, 9 Square, Volleyball, Spikeball, and dancing their legs off to The University of Iowa Dance Marathon DJ, "Big D".  We also had special guest Knocked Out Cold, playing live music for the last hour of the event.  And there was plenty of free food as well.  We had around 150 students attend the event.  The students are already planning next year's event to be bigger and better.  If any students would like to get involved with Dance Marathon they can reach out the Mrs. Popken or Mrs. Wiedmann.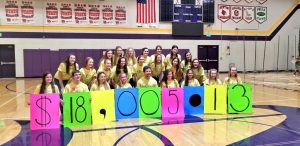 –submitted by Michelle Wiedmann