FOR IMMEDIATE RELEASE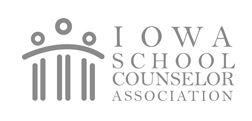 CONTACTS: Sheryl Cline, ISCA President-Elect, scline@linnmar.k12.ia.us
Troy Bergmann, ISCA Awards Chair, bergmann.troy@iowacityschools.org
NORWALK CSD RECEIVES COUNSELING PROGRAM RECOGNITION
Norwalk Community School District has been named a District of Distinction by the Iowa School Counselors Association (ISCA).  This designation recognizes school districts that are committed to implementing comprehensive school counseling programs which address the career, academic, and social-emotional development of all students.
The school counseling program at Norwalk CSD is led by Melissa Smith, Rachel Chapman, Jan Jensen, Sonya Chittenden, Marla Frantum, Sarah Adams, and Chad Wiedmann.
To receive this designation, school counselors must complete an extensive application documenting all aspects of their counseling program across the entire school district, showing their commitment to students through best practices for school counseling programs, utilizing state and national standards. This distinction recognizes those school counselors who have committed to reflective practices and districts that support a comprehensive school counseling program as an integral part of the educational experience for all students.
"This year's District of Distinction recipients exemplify the collaborative nature of school counselors in impacting student success," said Sheryl Cline, ISCA President-Elect.  "The recognition encourages school counselors across Iowa to continue to strive for excellence."
This year is the inaugural year for ISCA's District of Distinction and Norwalk CSD is one of four districts in Iowa receiving the recognition this year.  Recipients are announced during National School Counseling Week (Feb. 4 – 8, 2019) and will be recognized in person by their peers at ISCA's annual conference in November.
To learn more about the Iowa School Counselor Association and this recognition, visit www.iowaschoolcounselors.org