Dance Team Season Recap–Submitted by Coach Carter
The Norwalk Dance Team completed their competition season on November 30 when they competed at Wells Fargo Arena and Hy-Vee Hall the 2019 Iowa State Dance Team Association's (ISDTA) state dance competition. This season was especially unique due to our team dynamics. Our team is made up of nine seniors: Abigail Bunch, Cali Wilson, Gracie Geist, Hana Eltjes, Isabelle Coburn, Jenna Agey, Jocilynn Craig, Kylie Potratz and Zoie Havick and three Juniors: Haley Mudge, Jordan Anderson and Jordanne Hensley. Half of our team was new to the dance team scene and all 12 of our members were involved in numerous activities including Soccer, Cheerleading, Softball, Basketball, Show Choir, Student Council, Volleyball, Marching Band, Gymnastics as well as dance teams at their local studios. It was especially hard to get everyone at any given practice so it involved a lot of extra communication to keep everyone on the same page throughout the season!
We started our season in July where we attending National Dance Alliance's (NDA) summer camp at Iowa State University. We received superior ratings in our home routine and team routine. We also received a bid to Nationals in Orlando, Florida. The four days in Ames set us up for success as the following summer months were spent learning our state routines from a wide range of choreographers who live across the nation.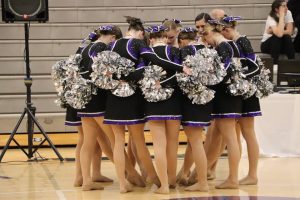 On November 3rd, we took six soloists to Newton to compete at ISDTA's 2019 State Individuals competition where Jocilynn Craig, Cali Wilson and Abigail Bunch received Division I ratings and Zoie Havick, Jordan Anderson and Haley Mudge received Division II ratings. Cali placed 3rd overall and Abigail placed 2nd overall in Class VI Dance. While at State team competition on November 30, NDT received Division I ratings for all their of their routines, Pom, Jazz, and Hip Hop and placed 4th overall in Class V Jazz!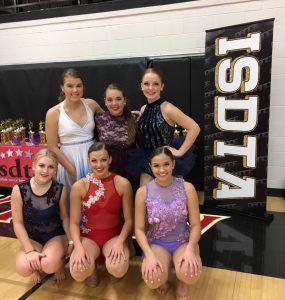 We are incredibly thankful for the community as it has supported us throughout the summer and especially at the Well on November 30! We learned a lot about how to work together as a team this season and we couldn't be more proud of the routines we put out on the floor at state.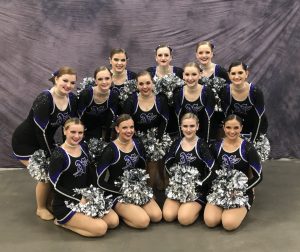 Submitted by Coach Carter