For the first time in Norwalk District history, NCSD welcomed over 3,000 students through its doors on the first day of school, Aug. 23rd. These students represent cultures from all around the world including Somalia, Mexico, Germany, Korea, Vietnam, Nepal, and Thailand. The average class size hovers around 233 students in a grade level, with this year's current 8th graders being the largest at 272 students. At NHS, we have over 200 students enrolled in over 300 college level courses through DMACC!  Last May, NHS had 117 AP tests taken.  70.9% of our students scored a 3 or higher! NATIONAL total  was 61.3% and the STATE total was 63.2%.  This is the first time in we have been in the 70% range!  Congratulations!
Each building started the year strong with a theme to encapsulate their year. As an example, Norwalk High School's theme this year is "Under Construction" due to all the renovations occuring. Teachers are showing great flexibility in sharing spaces in both the High School and the Middle School with their theme "Resilience". The district's overall theme is "Have Fun" and teachers and students definitely did on the first day of school: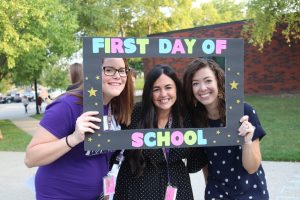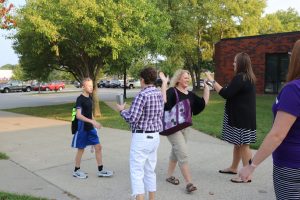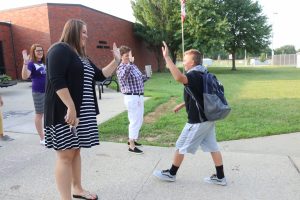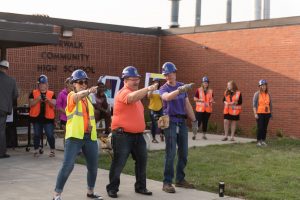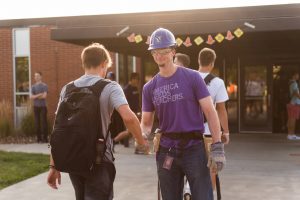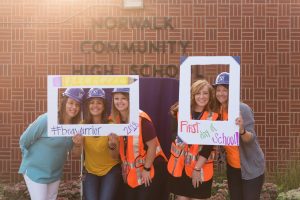 Lakewood Elementary Staff greeted students in medical scrub fashion and shirts that read "One School, One Heartbeat". Mrs. Spurr's Therapet, Charlie, was hard at work giving joy, happiness and comfort.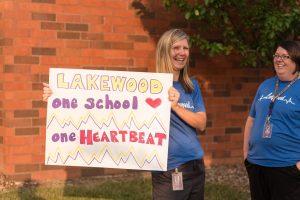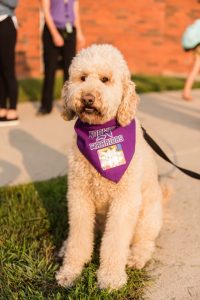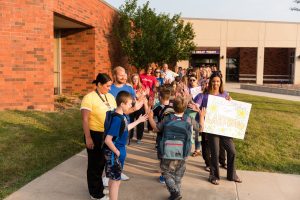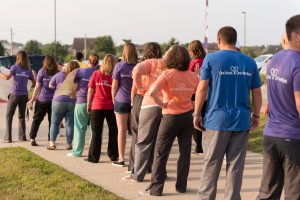 We welcome all Warriors back to the (sometimes dusty) classroom!!
Go Warriors!!