Congratulations to the Norwalk Warriors boys' basketball team as they will be playing in the IHSAA State Basketball Tournament at The "Well" on Tuesday, March 6 at 1 pm! We will be running a regular school day schedule on March 6. 
The Warriors won three sub-state games over North Polk (68-18), Dallas Center Grimes (65-57), and now Winterset. They traveled to Waukee's Field House for the match.  Norwalk entered the Winterset match-up with an overall record of 21-2 while Winterset was 17-6. Warriors beat out Winterset 74-58 last week for a birth to the State Tournament. This marks their sixth trip to the State Tournament and their first since being fourth in 2011.  You can view photos from that game here, courtesy of the Des Moines Register.
Tickets and t-shirts for Tuesday's game will go on sale in the athletic office beginning Friday, March 2 at 7:30am. Tickets $10 K-Adult Moisture Wick T-shirts $15.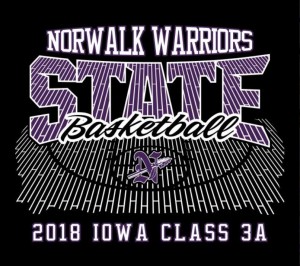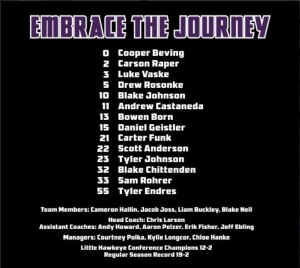 Class 3A Bracket information can be found at the former link.
Winner of the Tuesday game will play Thursday, March 8th at 2:00pm, again, at The Well downtown.
Good luck Warriors!!!