This morning, Jenn McLaughlin's 1st grade classroom was presented with a check from 100 Men of Norwalk Club to help purchase a VGo robot. This robot will help a home-bound student be an independent learner while also having the capability to interact with friends and learn in a classroom setting. Currently, the classroom uses an ipad on wheels and students wheel Alannah around the classroom and to all activities during their day while occasionally having difficulty with internet strength and FaceTime cutting in and out. The VGo robot will be the first time Alannah can drive herself around, zoom in and out of a scene, and change positions of what she's viewing from home.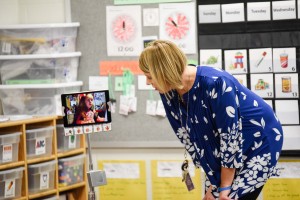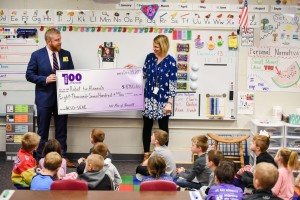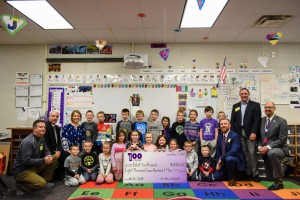 Channel 13 news crews were on hand at Oviatt this morning to record men from the 100 Men of Norwalk presenting the class with a check for $8700! The robot will be purchased and arrive in 6-8 weeks time and Channel 13 will do a more in depth follow up story once Alannah has become accustomed to operating the robot herself.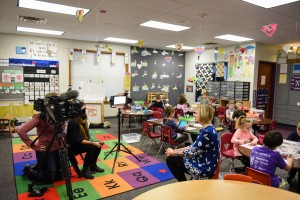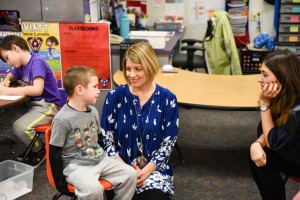 The story will air on the Noon news today, and most likely the 4:00 news as well. The link to the story on WHO's website will be shared here as soon as it becomes available.