Friday, October 13th's football game held several community and school events that signaled a wrap-up of the season. Friday's game was officially a PINK OUT to honor, encourage, and remember those who have battled, are currently battling or have lost their battle to cancer. This particular game was dedicated to Norwalk 3rd Grader Corbin Pierce who is currently fighting cancer. He was named an honorary captain but was unfortunately unable to attend the game because he is undergoing treatment.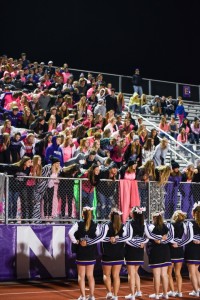 Another event highlighted the 8th graders' marching band unit of study as they performed their show honoring the band 'Chicago"s 50th Anniversary Year.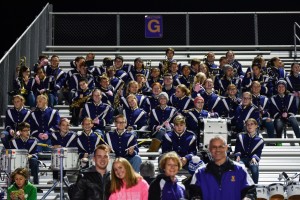 Additionally, during half time, the 100 Men of Norwalk group donated a $15,200 check to NCSD's Tech Package & Peer PE program. $8100 raised for Peer PE will help purchase adaptive physical education equipment for special needs students. Examples of gear purchased include balls with rattles in them so deaf students can play catch, two exercise bikes that have three wheels for wheel-chair bound students and larger frisbees. $7100 went to a Tech package helping to purchase 2 new broadcast/recording video camera equipment for sporting & concert events. For more information on 100 Men of Norwalk, you can visit their website: https://www.100menofnorwalk.com/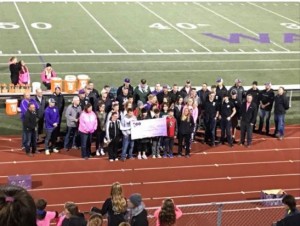 Lastly, it was Senior Night for all football players, managers and cheerleaders. It was a great night capped off with a win over Nevada 34-7, wrapping up regular season play. This Friday, Warriors play at Carlisle for the WAR-CAT trophy and winner enters into the play-offs.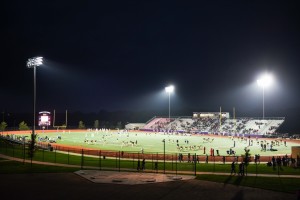 Friday's game was a great community, music and athletic event all rolled into one!